5.Justin Timberlake
Pop singer Justin Timberlake was born on January 31, 1981 in Memphis City, Tennessee, United States.
Justin Timberlake's birth name is Justin Randall Timberlake, is a famous American singer and actress. Justin Timberlake first appeared in public when he entered the "Star Search" contest. Later, he appeared as an actor in the series "The New Mickey Mouse Club" on Disney Channel.
He released his first album called "Justified" in 2002. This album has sold over 7 million copies worldwide, is a successful album both commercial and entertainment. The singles "Cry Me a River" and "Rock Your Body" became hits all over the world. Justin's second solo album, "FutureSex / LoveSounds" was released in 200. This album has occupied number one spot on the Billboard 200. Singles "SexyBack", "My Love", and "What Goes Around… Comes Around" climbed to the top position on the US Billboard Hot 100 chart. Justin has won 9 Grammy Awards and 4 Emmy Awards and many nominations.
6.Adam Levine
Pop singer Adam Levine was born on March 18, 1979 in Los Angeles City, California, United States.
Adam Levine's full name is Adam Noah Levine, he is a singer, songwriter, producer and record producer. He is best known to audiences when he was the lead singer of pop rock band Maroon 5. The cult band has affirmed his name not only in the country but also in the world. Every album released by the band is fully supported by the audience. With his talent, Adam Levine has brought him many prestigious awards: Levine has received three Grammy Awards, two Billboard Music Awards, two American Music Awards, one MTV Video Music award and the award. World Music Award.
Not only that, he was also invited to judge famous music TV shows as a coach of NBC in talent search program The Voice. Adam's team won in season 1, season 5 and season 9 with contestants Javier Colon, Tessanne Chin and Jordan Smith; participating in reality TV shows like FX season 2, he also participated in the movie Begin Again.
Besides the success in the music field, Adam Levine is also a successful businessman. He launched his own fragrance line in 2013. In the same year, he partnered with K-Mart and ShopYourWay.com to develop a men's clothing collection. He also owns a record label, 222 Records. In 2013, The Hollywood Reporter reported that estimated revenue Levine would make up to $ 35 million that year.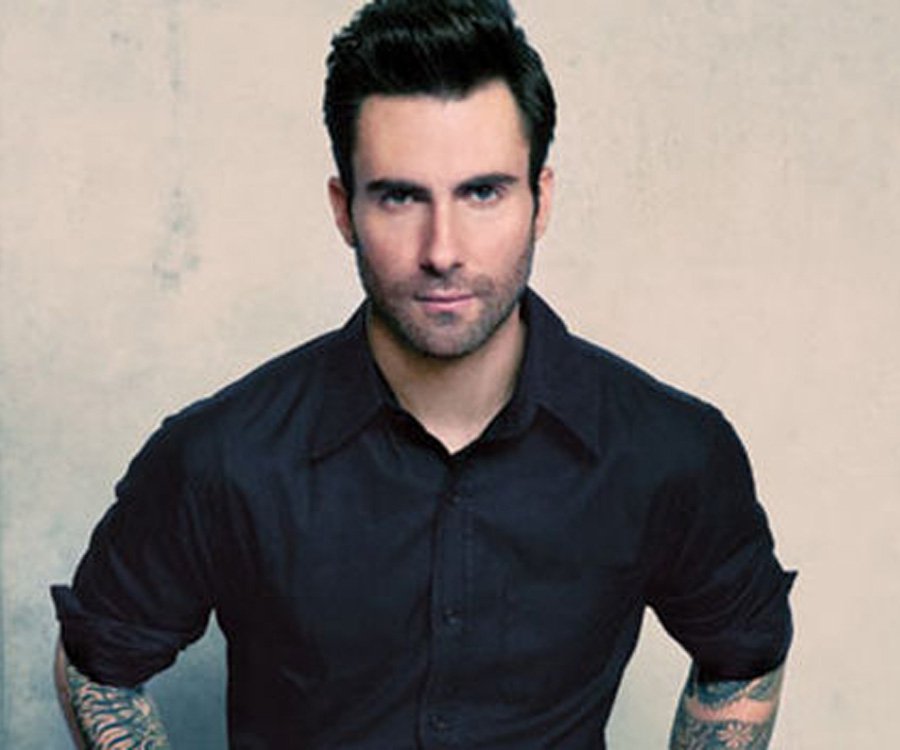 7.Pharrell Williams
Pop singer Pharrell Williams was born on April 5, 1973 in Virginia Beach City, Virginia, United States.
Pharrell Williams whose real name is Pharrell Lanscilo Williams is an American singer, songwriter, rapper, record producer and film producer. He and music producer Chad Hugo form the duo The Neptunes, specializing in soul music, hip hop and R&B. He is also the main vocalist and main drummer of the rock-funk-hip hop band N * E * R * D, founded by him with Chad Hugo and his childhood friend Shay Haley. Pharrell Williams released his debut single "Frontin" in 2003 and followed by his debut solo album, "In My Mind" which was released in 2006.
On May 3, 2014, Pharrell Williams released her second album titled "Girl". This album has hit single "Happy". As part of The Neptunes, Pharrell Williams has collaborated on producing various music productions for other artists. The American artist also owns a media business in fashion, music, entertainment and arts.
During his music career, Pharrell Williams has won 10 Grammy Awards, including two with The Neptunes. He has also received twice an Oscar nomination, including a nomination for "Best Original Song 2014" and a nomination "2017 Best Picture". In 2005, Williams was voted "The Most Beautiful Man in the World" by Esquire. In 2014, artist Takashi Murakami created the movie "Jellyfish" about Pharrell Williams.